Art Fettig's Monday Morning Memo 
August 7, 2017
In this Issue
o  My double-headed stringless banjo adventure
o  Say Something Good
o  Points To Ponder
o  A Little Humor
o  Quote
o  To Subscribe
My double-headed stringless banjo adventure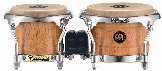 I saw it listed in a senior's programs booklet. "Share Your Songs". I drove over to Chapel Hill to their Senior Center and met two young (by my standards but old by most's,) gentlemen with guitars.  The notice said to bring our acoustic instruments.
Are finger bongos an "acoustic instrument"? As opposed to electronic drums I guess they are but some folkish music followers sway towards the early Grand Old Opry tradition of banning drums from their stage.  I just said "This is my double-headed stringless-banjo" and they smiled friendly smiles, probably in deference to my obvious aging. What a joy it was watching these two gents having so much fun and producing such wonderful music individually and then together. Stringlessly,  I stumbled through the lyrics of a couple of my songs and they were most patient and kind.
What a laid back relaxing way to spend a joy filled hour and a half. I was hummin' all the way home.
Say Something Good
Orange Community Players/Annie We just attended the final performance of Annie and I can vouch for the fact that not one person on that stage today left anything behind.  Everyone in the cast performed like a dedicated performer and it was such a joy to be in that audience.  During a musical number titled N.Y.C., featuring a stage full of people, one stood out for me. You've heard the expression "Lost in a crowd." Well in this wonderful number one could say that Chantel Bryant might well be "found in a crowd" onstage because of her magnificent voice.  For me that was the highlight of the show, musically, and that says a lot because of the level of superior talent that shared the stage. Hillsborough, NC was truly blessed with this showcase of fine local talent and this production of Annie.  May God bless America and keep our troops from harm.
Points To Ponder
You never lose by loving. You always lose by holding back. Barbara De Angelis
A Little Humor
I just heard from Bill Bailey.  He isn't coming home.
Quote
All the adversity I've had in my life, all my troubles and obstacles, have strengthened me… You may not realize it when it happens, but a kick in the teeth may be the best thing in the world for you.  Walt Disney
To Subscribe 
Subscribe and unsubscribe at www.artfettig.com