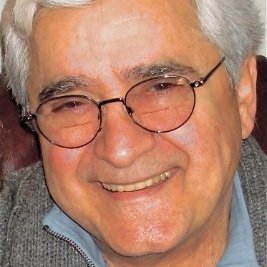 WXYZ: Hosted various editions of Michigan Outdoors.
References:
Chiappetta Productions, Inc.
Why Don't Dogs Wear Shoes?
Why Don't Dogs Wear Shoes? is a series of humorous stories "inspired by my grandkids," says the author, a grandfather of ten. Jerry Chiappetta takes an offbeat look at the Phases of Life — Youth, Middle Age and "You're lookin' good…" He tells a hilarious story about saving puppies from a marauding raccoon, and offers a touching account of a boy's first wilderness adventure. Learn about things grandpa knows for sure, such as how to kill time without grandma finding out…go on a flying adventure…view life from a dog's point of view, plus other warm and fuzzy stuff, including how to live every moment. These true stories are clear and simple pieces that can be read aloud to children or grandchildren. Knee-slapping fun with a message, but never preachy. "Children are important," Jerry says. "After all, they're our replacements."
Modern ABCs of Ice Fishing
Stackpole Co; First Edition edition (1966). This item is only available from third-party sellers.