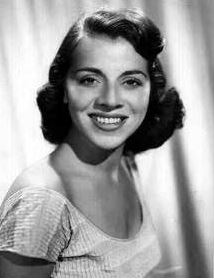 WXYZ: (April 12, 1929 – August 5, 1976) Talent on Goin' Steady (1952-53).  The program was "said to be the most elaborate locally sponsored variety show on the air."[2]
After Clooney's death, her family established the Betty Clooney Foundation for Persons with Brain Injury. It operates the Betty Clooney Center for Persons with Traumatic Brain Injury near Los Angeles.
Younger sister of Rosemary Clooney.
References:
Billboard – October 18, 1952
Goin' Steady – WXYZ Variety Show

Betty Clooney, Leonard Standley and his orchestra and The Four Freshman – Billboard – October 18, 1952, Page 15

Betty Clooney, Speedway Petroleum Corporation, Floyd Rice Ford Agency, Grand River Chevrolet, W.B. Doner Agency – Billboard, January 17, 1953, Page 10