During a very complicated battle near the end of World War II, American forces advanced toward Germany in a very intense war called the Battle of the Bulge.  The lives lost were many and included my uncle, Earl Pochert.
In a letter written to his brother and sister-in-law (my parents), Earl wrote about the "hell" of war.
Earl Pochert died on January 3, 1945, (the actual date is a bit uncertain because of the nature of the deaths and the ability to identify the bodies).  The following letter was written on December 27, 1944.  This was just a few days before he died.
To my understanding, the letter took some time to arrive in the United States most likely well after the notification of his death to his parents (my grandparents) .  You can image the emotion of the readers.
The letter was talked about before my enlistment in the Air Force.  My parents stressed the importance of the pledge that I made when enlisting.  I'm sure this letter and the fact that myself and my brother, Kurt Pochert, who entered the Navy, made a big impact on their concern for their sons.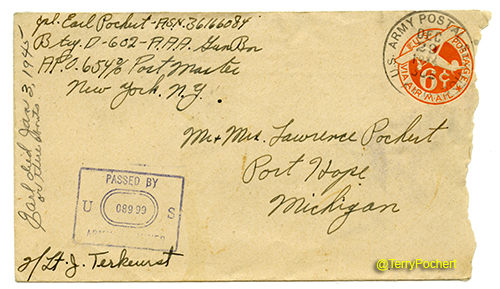 Copyright 2016 – Connert Media, Inc.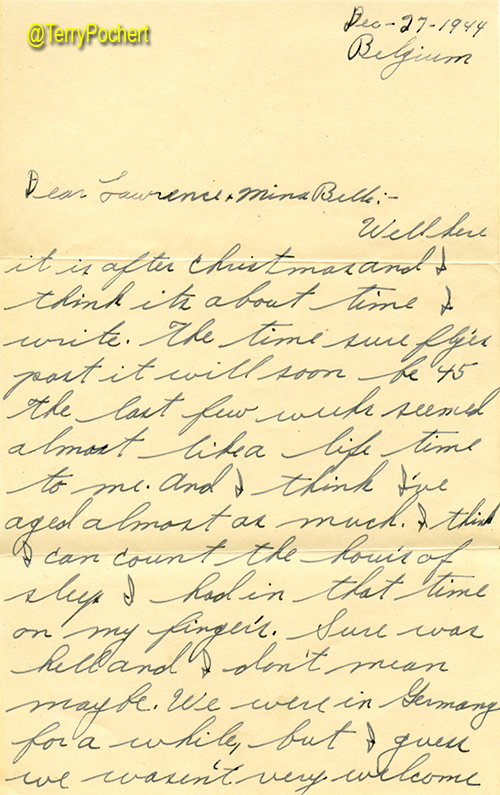 Copyright 2016 – Connert Media, Inc.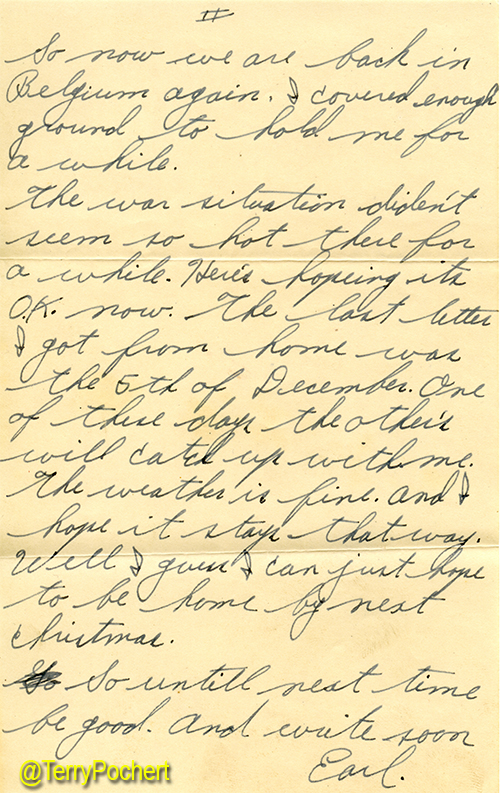 Copyright 2016 – Connert Media, Inc.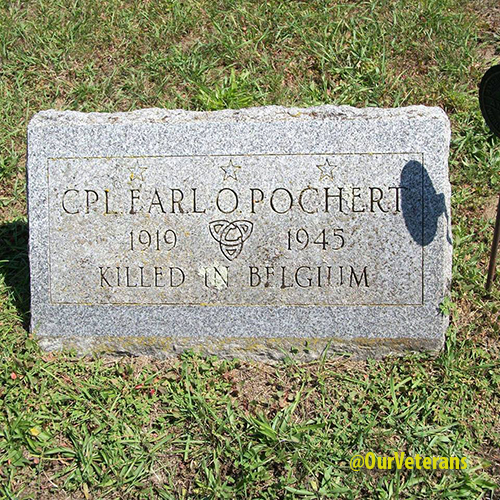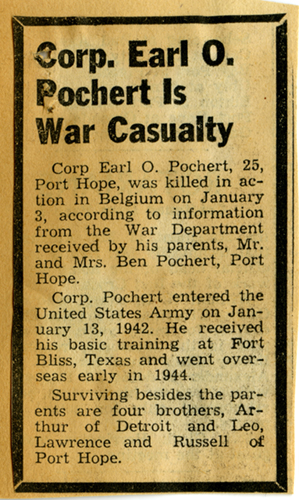 References: