WXYZ: Morning Show hosted by John Kelly and Marilyn Turner.
Originally aired on Tuesday morning, October 21, 2008. WXYZ is an ABC affiliate in Detroit Michigan.
As part of the 60th anniversary of WXYZ in 2008, the station aired a special celebrating the local talk show "Kelly & Company." It was the last of its kind in local Detroit television and it was aired during its traditional 10 AM time slot. Hosted by John Kelly and Marilyn Turner.[1]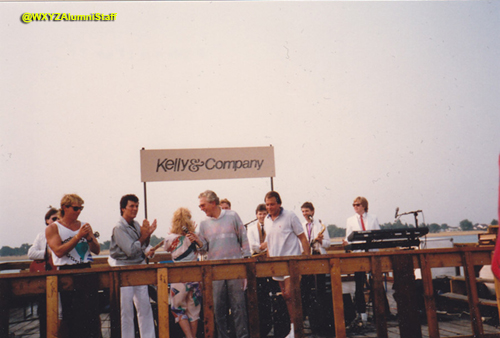 If you have information regarding this photo such as location and photographer, please drop us note below or use our Contact Page.
References:
Behind The Scene of WXYZ's Kelly and Company

WXYZ: This newspaper article gives a glimpse of what it was like to be behind the scenes of Kelly & Company.

John Kelly, Marilyn Turner, Nancy Lenzen, Dianne Atkinson Hudson, Randy Barone, Howard Makkonen, Calvin Houts, Lisa Klein, Chuck Derry, Mason Weaver
Eddie Dorfman

References:

Canton Observer – August 23, 1979 (PDF)

Kelly & Company Wins Emmy

Lisa Fisco, Carnell Sessoms-Jones, Lori Weiss, ?????
Kelly & Company Emmy Award behind the giant lectern

Weiss, Lori