Courage – © Art Fettig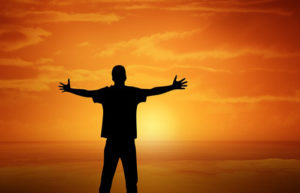 Courage—That stuff of which
Heroes and heroines are made.
God, I need a ton of it
And more for what I must soon do.
To change those things I can—
Courage—that will be a start.
The courage to live my life,
Twenty-four hours at a time.
The courage to face the next moment,
The next day.
And God, if you will renew that courage
On a daily basis then I can make a good life of it.
References:
Originally publish in Art Fettig's Newsletter – July 7, 2009