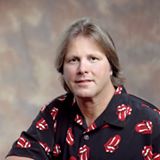 WXYZ / WRIF: FM programming, personality.
References:
Free Concert On The Plaza – June 8, 1982

Bilboard Magazine – June 12, 1982 – DETROIT — WRIF and Dr. Pepper kick off the second annual "Free Concerts On The Plaza" series Tuesday, set for June 8 (Tuesday) with Bitter Sweet Alley set for the opening act. Nine noontime concerts featuring top local rock bands will follow on consecutive Tuesdays. WRIF personalities Steve Kostan, Karen Savelly and Carl Coffey will host the performances. "Last year's concerts were attended by a surprisingly diverse audience," say promotion director Julie Finkel. The 1981 concert series culminated in a highly successful "WRIF Motor City Jam" at the Pine Knob Music Theater, which raised $25,000 for WDET, Detroit's public radio station. Plans for "Motor City Jam II" are in the works. WRIF took 1,000 listeners for a cruise Wednesday (June 2), the third year the station has run such a cruise. Winners of the cruise tickets were drawn from a station drawing. Local rock band The Urbations played for the three-outing. The station also planned a six-hour concert on Saturday (June 5) in connection with the Detroit Grand Prix. The Urbations and the Automatix were lined up as performers for this WRIF-FM promoted event.