The Right Thing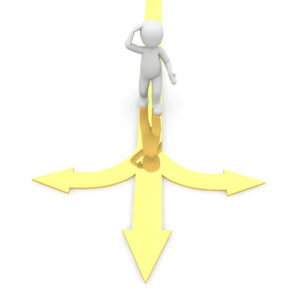 Doing the right thing makes you look good and it energizes those around.  Often we are faced with situations where we ask ourselves, "Should I do the right thing or take the easy way out?"
I was on a Hertz Rental Car bus not long ago at Chicago's O'Hare International Airport.  A pregnant woman traveling with three kids and five suitcases was getting off the bus at the United Airlines terminal.  All the driver was required to do was to help the woman and her children off the bus and put her bags on the curb (the easy way out).  Instead, he carried her bags to the entrance of the terminal, loaded them onto a Smartcarte and then turned the cart over to the woman (the right thing).  When he returned to the bus, he was greeted with cheers and a thunderous ovation.  The energy level on the bus for the rest of the ride was unbelievable as everyone was blown away by the driver's actions.
The next time you are tempted to take the easy way out, keep in mind that people are watching.  So, do the right thing and blow them away–you'll be glad you did!
References:
100% Employee Engagement Guaranteed! Newly Revised [Kindle & Paperback Editions]

Imagine a workplace where every employee is engaged with their work … where every employee shows up each day excited about giving every bit of energy, creativity and passion to performing their job. These employees don't need to be motivated because they already are and they channel their motivation toward creating a competitive edge for their company that can't be easily copied. They're constantly making innovative changes to products, services and customer experiences while providing superior levels of customer service which results in loyal customers. This means higher levels of repeat and referral business which, in turn, translates into significant increases in market share. In addition, absenteeism and turnover rates for these fully engaged employees are far below industry averages because they absolutely love what they do. This book presents a new management model that guarantees an employee engagement level of 100%. If you implement this model in your organization, every one of your employees will become engaged with their work; all working at their full potential. Think of what it would mean to the success of your business or organization if you could get all of your employees engaged with their work.
[ABTM id=4609]